CANINE CARE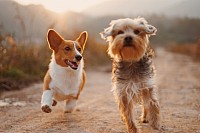 10-20 Minute Potty Break
This is a quick visit to allow your pup a break to relieve himself. We will provide a quick walk or let Fido out into a fenced in yard.
We will make sure he has fresh water as well.
COST:  $15.00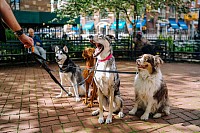 30 MINUTE WALK
Longer visit to afford your pet some exercise and potty break.
Other services provided during this visit:
Feed
Fresh water
Administer simple oral meds or injection
Bring in mail
Water potted plants
Take out trash
COST:  $18.00